The Anti-Food Waste Entrepreneur Selina Juul is a ZeroW-Hero
The ZeroW project has selected Selina as the first ZeroW-Hero, a dedicated advocate for the food loss and waste reduction agenda.
"There was a waste of food everywhere!", Selina Juul exclaims, when asked what was her driver to start the consumer organization Stop Wasting Food in 2008 – a time when nobody was really talking about this problem.
Today, Selina Juul is one of the world's leading experts on food waste and Chairman of the Board and Founder of Stop Wasting Food movement in Denmark.
But Selina Juul is also quite an internationally renowned character.
She is one of the global Champions 12.3, Member of the European Commission's EU Platform on Food Losses and Food Waste, Partner of the Food and Agriculture Organization of the United Nations (FAO)'s SAVE FOOD initiative, as well as other prominent EU projects and partnerships.
Selina Juul is also a Board Member of the Danish Government's Think Tank on Prevention of Food Loss and Food Waste. Actually, Selina Juul is an originator of a concept of a think tank on the prevention of food waste.
See video: Selina Juul about FLW reduction
Campaigning works
Throughout her activist career, Selina Juul has made a tremendous communication and campaigning effort as well as kicked off an impressive list of initiatives and projects. The Stop Wasting Food movement started off focusing on food loss at consumer level, but soon retailers became interested in collaborating.
Actually, the work of the Stop Wasting Food campaign was mentioned as a major reason behind a considerable reduction of the food waste at consumer level in Denmark in 2010-2015, a reduction estimated to be up to 25% according to Danish Agriculture & Food Council.
What is a ZeroW-Hero?
A ZeroW-Hero is a person who is making a difference in the fight against FLW and whom the partners behind the ZeroW project think deserves extra attention.
It can be any kind of person; a researcher, an entrepreneur, a student, a scientist or anybody who is making a difference in the fight against FLW
Follow us in Twitter and Linked if you wish to engage in the discussion around our heros!
Initiatives to reduce FLW
The interest from many sides of society stimulated initiatives and projects along the food value chain, especially the food production and consumption of food, and today, food producers, food service and retail as well as interest organisations, politicians and foodbanks are involved in bringing down the food waste.
Just to mention a few, The Stop Wasting Food movement
launched the Free Food Platform, GratisMad.dk to help distributing surplus food to homeless people through food banks and charities
was a co-founder of the REFOOD label, a label for restaurants who make an effort to minimize food waste
collaborated on creating several education campaigns for schools
is involved in international collaboration with the EU and UN among others

Campagning power
Selina Juul has 120.000+ followers on combined social media and has appeared in national and international media and TV over 9.000 times - from The New York Times to BBC and CNN. A BBC TV documentary about Selina Juul's work went viral on Facebook and for over 30 million views.
Selina Juul has contributed with an impressive amount of publications and talks against FLW:
over 40 national and international books and publications
300 talks on food waste on national and international conferences - from TED to the Vatican.
230+ opinion editorials and articles on food waste in Danish and international media
7 opinion editorials co-authored with Danish Ministers, MP's and MEP's.
Selina Juul has even contributed with a chapter to the Vatican's book on food waste, "Reduction of Food Loss and Waste".
This provides a vast and motivating platform to constantly remind population, politicians and food system to stay involved in the fight against FLW and improving both framework and setting up ambitious goals.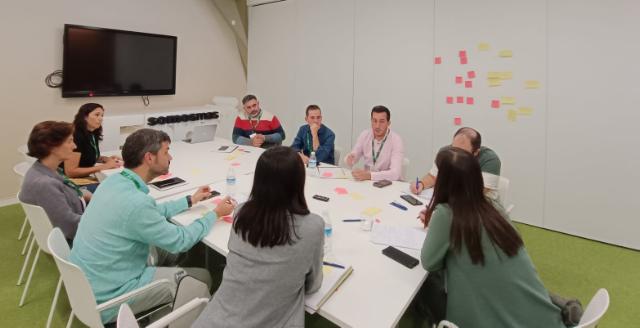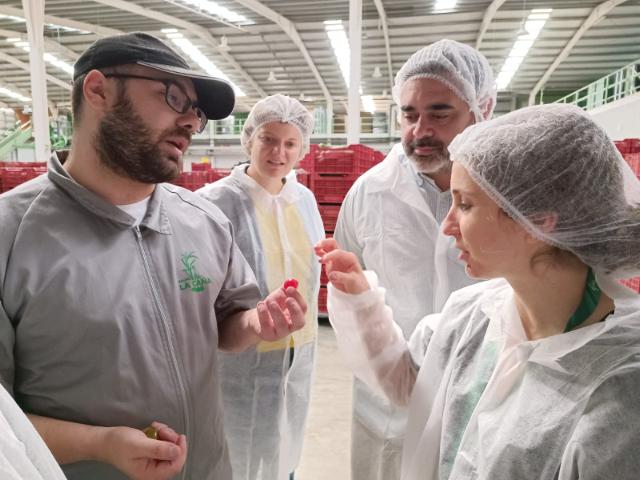 ZeroW Project Workshop in Spain
In October, companies, technological centres and universities from southern Spain gathered to learn more about the ZeroW project and Food Loss & Waste reduction. The workshop was organised by Grupo La Caña.