Living Lab #1: FLW monitoring and assessment
Farm2Fork
FLW monitoring & assessment
Tech-IN Waste-OUT: Open, data-driven platform for capturing and assessing FLW data throughout the supply chain​
Some of the challenges in reduction of FLW are missing and fragmented FLW data, arduous/inaccurate data collection processes and methods as well as lack of awareness throughout the supply chain and functioning policy framework.
In 2020, a resident of Slovenia discarded 68 kg of food and Romania 130 kg on average, and this figure only includes waste that has entered the public waste management system.
Systemic approach to collecting data
There is a lack of a systemic approach to collecting data and monitoring of FLW along the whole value chain.
New innovative ways of collecting data and including new data sources would provide a better insight into where the problems arise and allow interventions at critical stages of the value chain.
This would enable reduction of FLW in the long term through systemic innovation involving all relevant actors, such as local farmers, food producers, small retailers, supermarkets, NGOs, the food service segment (hotels, restaurants, cafés, etc.), municipalities, etc.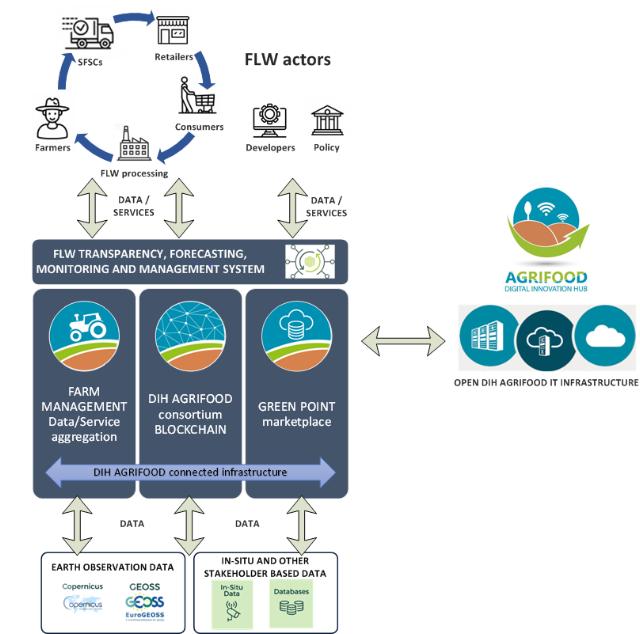 FLW IT integration infrastructure and system
This Living Lab will implement and test a FLW IT integration infrastructure and system, that will be fed with accurate and trustworthy data from all food supply actors and consumers enabling data collection, transparency, forecasting, monitoring, and management of food waste while interconnecting all stakeholders.
It will be implemented as an open-source platform, which is provisioned to be used by any e-services, tools and platforms for advanced analytics, real-time decision-making processes, reporting, visualization, etc., allowing:
data collection and sharing among all actors and consumers
systemic reporting about FLW evolution with FLW modelling and forecasting capabilities
supporting food chain optimization and innovations based on data driven services
supporting real-time and strategic (policy based) decision making
Slovenia and Romania
The Living Lab is divided between two countries, Slovenia, and Romania.
The role is to provide expert thematic content for the Romanian SILL1 and to enable the engagement of actors from the Cluj agricultural production to consumption value chain.
When developed the platform methodology can be transferred to other short food supply chains (SFSCs).
See video: Systemic Innovation Living Lab 1
Farm-to-Fork FLW monitoring & assessment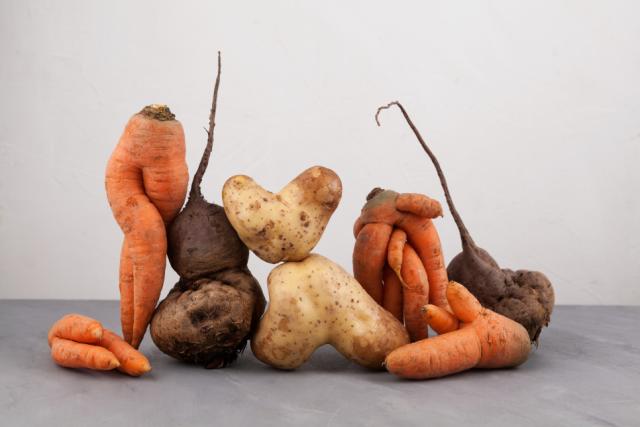 Latest update (October 2023)
Living Lab #1
The architecture of the platform to collect FLW data which will be piloted and tested in Romania and Slovenia is completed. A model was created to see how FLW can be calculated based on existing data and the different data collection methods in the two countries. The platform initial user interface was developed and implemented, including interactive dashboards to visualise the data.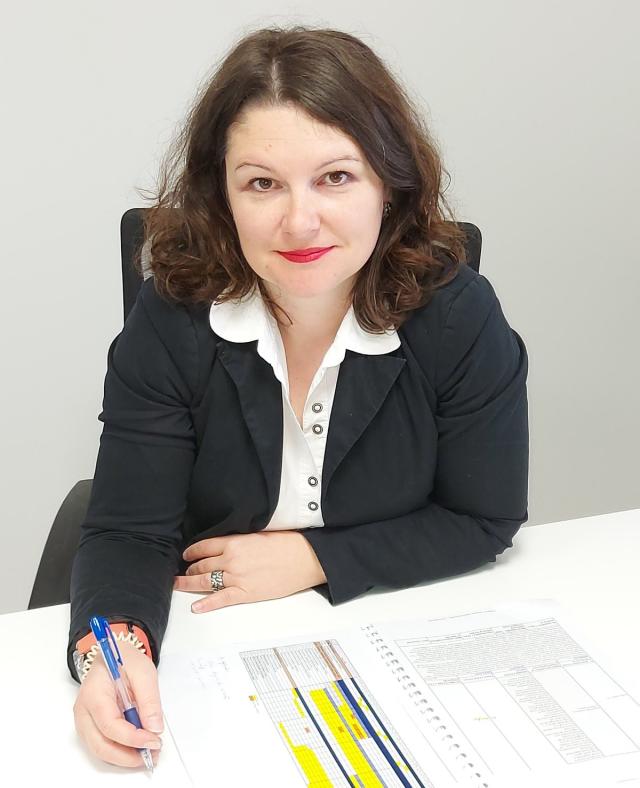 Contact
Slovenia
Sasa Straus
Senior expert
ITC – Innovation Technology Cluster Murska Sobota
Slovenia
sasa.straus@itc-cluster.com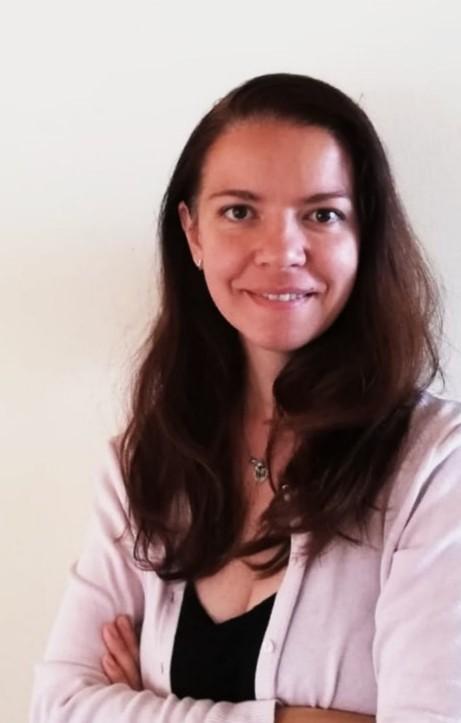 Contact
Romania
Andra Tanase
Senior Project Manager and Strategist
Transilvania Digital Innovation Hub
Rumania
andra.tanase@transilvaniait.ro
Transilvania Digital Innovation Hub - Rumania