Living Lab #8: FLW valorisation through algae production
From retail surplus to micro-algae production
FLW valorisation through algae production
A pre-treatment process can turn ordinary retail waste into high value micro-algae feed
Food waste among retailers is often fought through a number of usual alternative valorisation approaches such as last hour mark-downs, food banks donations, internal consumption, etc.
Although these are good practices and well known for having successful impacts both economically, environmentally and socially speaking, they are never enough to deal with the full amount of surplus food that a market with high availability and wide variety of products generates.
This is why over 10% of the global food waste is generated in retail*, resulting in over 100 million tonnes of food which did not make it to anyone's home.
Such numbers call for new and ambitious alternatives to the already existing ones.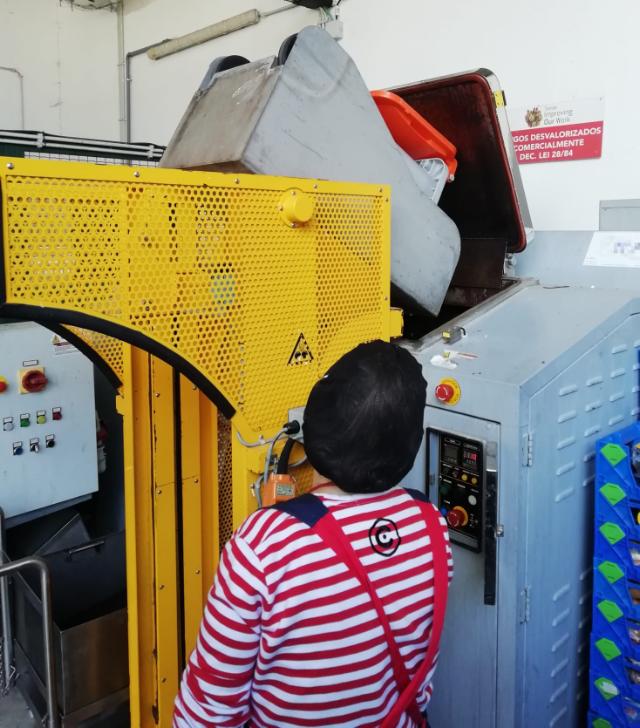 In store pre-treatment
The novelty we propose in this Living Lab aims to implement a pre-treatment process, in-store, for the retail food waste in order to transform it into a dehydrated "powder" that can be used for microalgae feed.
Simply put, all that is needed is a drying machine that, thanks to automatic temperature and humidity control, dries and crushes the waste until just a powder with less than 80% of the initial volume.
Then, this powder needs to be valorised. When using this type of food waste in a circular economy approach, it is preferable to link the solutions with high value-added applications that can cover the corresponding costs and ensure the economic feasibility of the valorisation process.
*United Nations Environment Programme (2021) Food Waste Index Report 2021.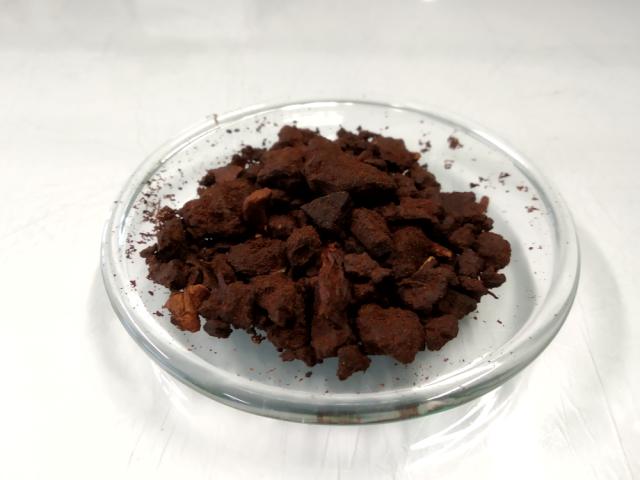 Microalgae are multi-purpose helpers of the future
Using this powder as a culture medium replacement or supplement for microalgae production appears to have interesting potential as this represents 20% of microalgae's total production cost.
Selected cultivated species can then be used for biopolymers and cosmetic production. From the many microalgae species available, we will select which ones to work with towards the end of 2022.
Finally, to make this work, the right logistics infrastructure needs to be settled so that the output of our in-store process can move from retail to microalgae producers in a cost-efficient way.
Did you know?
Chlorella vulgaris is one of the most common cultivated algae in the world, used extensively in a diverse array of applications. Chlorella vulgaris is protein-rich, contains all the essential amino acids, is high in chlorophylls, and has a lipid profile with 60% of polyunsaturated fatty acids (% of total lipids). This microalgae is also rich in vitamins and minerals such as vitamin B12, iron potassium, phosphorous and calcium.

Nannochloropsis sp. is a marine alga produced in closed tubular photobioreactors. Nannochloropsis sp. Has a high omega-3 content (with 50% EPA) and with 4% pigments (chlorophylls and carotenoids). Nannochloropsis oceanica has a rich lipid profile with 40% polyunsaturated fatty acids (% of total lipids), with 35% omega 3 (EPA) and 10% omega-6. Nannochlopsis gaditana also has an interesting lipid profile similar to that of N oceanica, making it a good ingredient of animal feed, most commonly fish feed.

​Arthrospira plantensis or Spirulina, has been consumed for centuries, and to this day it is still considered as a Super Food due to its unique and balanced nutritional profile. It is rich in protein with all essential amino acids, while also rich in phyconcyanin, iron, vitamin B12 and omega-3 fatty acids.
Proof of concept on the way
With Sonae ensuring the retail waste and pre-treatment process, University of Minho guaranteeing all the necessary tests and validations to the formula produced, and Allmicroalgae dealing with the algae cultivation experiments, we expect to have a cohesive demonstrable process plan by mid-2023.
Objectives
To develop an optimal and feasible solution for in-store and in-warehouse FLW pre-treatment (especially fruits, vegetables and animal proteins), addressing waste from stores (and equivalent premises).
To characterise the pre-treated FLW and valorise it into the production of micro-algae.
To develop a reverse logistics process that takes into account safety regulations, business constraints, the complexity of FLW being decentralized in the retail context, and the use of innovative hermetic containers for transportation.
See video: Systemic Innovation Living Lab 8
Retail food waste valorisation through algae production for high-value applications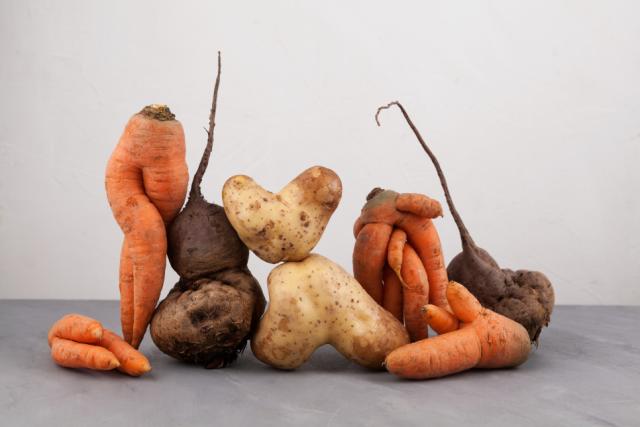 Latest update (October 2023)
Living Lab #8
In the first 18 month the SILL worked on the in-store pre-treatment process development, which includes a number of steps from the management of FW generated in-store to output compound accommodation. Understanding of how the handling of the pre-processed compound and its storage affects its quality was achieved through series of testing. Further testing is planned to complete the knowledge on logistics impacts. SILL8 also conducted compound characterization, nutritional value analysis, and valorisation studies, which culminated in preliminary microalgae growth tests. These tests yielded promising results that validate the potential for valorization. Valuable conclusions were obtained through two demonstrations (Round 0 in months 5-6 and Round 1 in months 15-18), allowing the partners to see what the main challenges were and how to address them further.